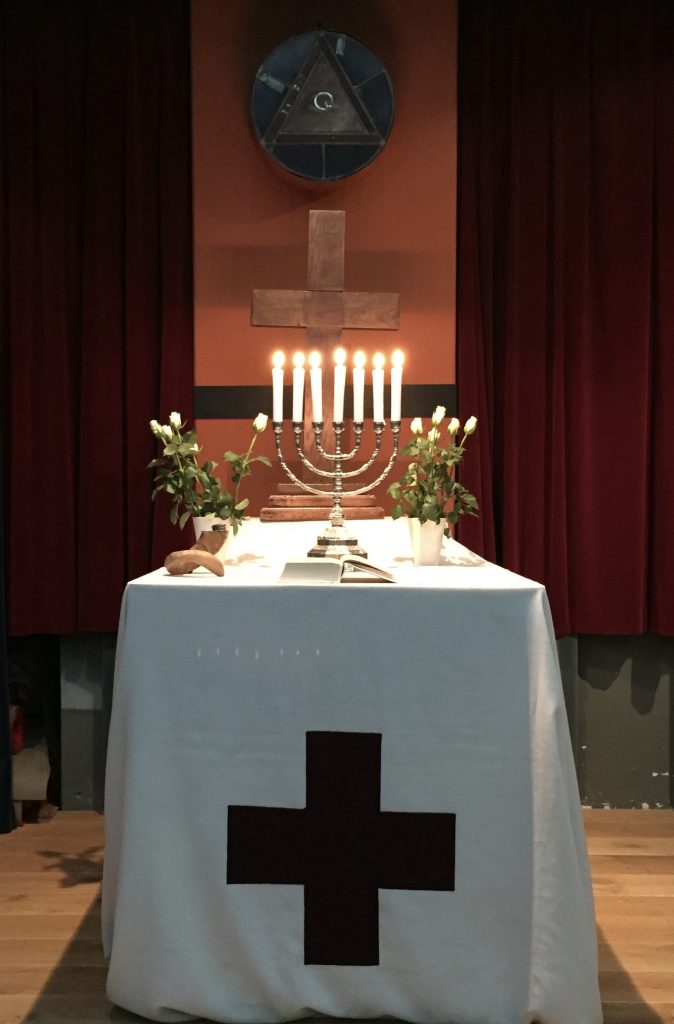 Welcome to the website of District 29, The Netherlands, of:
'The Holy Royal Arch Knight Templar Priests and Order of Holy Wisdom'.
This Order is often referred to as 'The Knight Templar Priests or just 'KTP'.
To be considered for membership of the Order you must be a subscribing member of a Knights Templar Preceptory belonging to a Great Priory that is recognised by the Great Priory of England & Wales.
The Dutch District has three Tabernacles in Den Haag, Bilthoven and Terneuzen. The Terneuzen Tabernacle works in English.
On this website you will find some general information about the Order and our District.